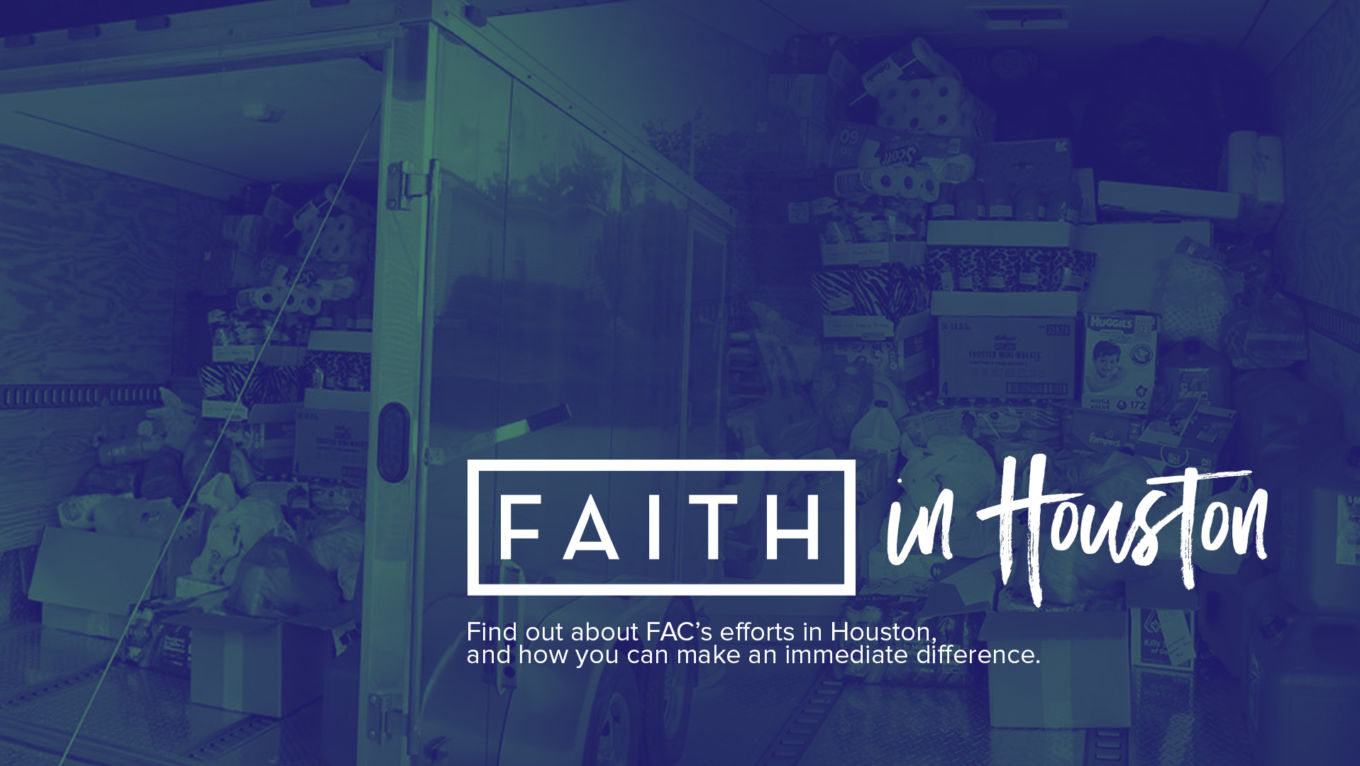 Faith in Houston
Hurricane Harvey has taken a catastrophic toll and left 100's of thousands displaced and stranded. In the wake of a storm like this, the body of Christ is mobilized to action. Faith Apostolic Church is doing its part. Pastor Josh Wilson is en route with much-needed supplies for the churches, pastors, and families we're connected with, and Pastor George Hurt has been on the scene from the beginning helping with rescue efforts.
One pastor receiving our assistance just posted the following:
Almost everyone in our church is under water or has water in there homes! They have no where to go. We need cots, blankets and pillows to set our church up as a shelter to this community and our church members. Let us know if you can help.
We're extremely grateful for the outpouring of support we've received so far, allowing Pastor Josh to take over $10,000 in much-needed supplies to the area. If you would like to contribute, please use our online giving, give on your mobile device using Givelify, or contribute by check.
We'll keep you updated as our efforts further develop. God bless you and all you do to advance the Kingdom here, in Houston, and around the world.